About me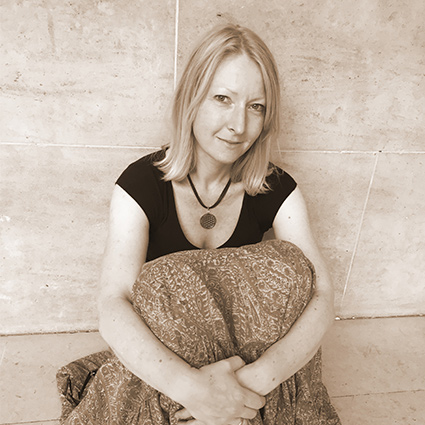 My name is Ludmila Benova. I was born on the Canadian Thanksgiving Day of 1976, not in Canada, however, but rather faraway, nearby Prague in Bohemia. I grew up there, experiencing the very last decade of the communist regime, as well as the chaotic years of regained freedom that followed the Velvet Revolution in 1989. I moved to Vancouver in 2009, and together with all changes in my life, I pretty soon started to change my career. In 2013, I set myself on a way back to art, which I have always loved but haven't made enough room for in my life. I started to create my first art pieces in 2014, with no proper education, just a bit of training in drawing on the right side of the brain. While working on my first painting in a studio, I soon realized that I can't take the way of realistic painting (simply because Mother Nature always does better job than myself ;-) and I fell in love with abstract art. I enjoyed observing what grew up through my hands and it is still a great pleasure being just a simple spectator of what can be created with my little help.
Since the very beginning, I was strongly attracted by metallic paints and started to experiment with them. I haven't followed any traditional style and tried combining metallic paints with other acrylics, pencil drawing, crackle medium, craft elements and other mixed media. I love to experiment, so be always ready for something "unconventional" in the future ;-)
Why the name NUBELA ART? Because of NEBULAs which are so beautiful and capable to create incredibly amazing art pieces in the Universe we are all part of.
I want to share my big THANK YOU to my husband, my two lovely kids, and many of my friends and family members who give me huge and continuing support in my art activities. None of my art pieces wouldn't be seen without them!
I hope you will enjoy visiting my little gallery as much as I have enjoyed creating it :-)
With ,
Lida